L'hiver approche à grand pas...Depuis quelques jours, je lutte contre l'envie irrésistible d'allumer les radiateurs! Non je ne veux pas céder à l'appel du grand froid!Cela impliquerait d'investir dans l'achat de gros pulls bien chauds, de bonnets en grosses mailles et d'écharpes bien chaudes!NOOON...Hiver s'il te plaît, laisse moi me préparer en douceur au changement de saison!!!
Si vous me voyez le matin!J'émerge de plus en plus difficilement de mon sommeil telle une marmotte...Le réveil m'appelle inexorablement;j'entends sa

douce

musique qui me somme de me réveiller: une fois...deux fois....trois fois...allez sors de ce sommeil! Tu vas être encore en retard, et tu vas stresser tes enfants en leur demandant de presser le pas sur le chemin de l'école!!!
Bref, depuis quelques jours, c'est la même rengaine.. 6h42, je me lève en sursaut,les cheveux hirsutes, mes dents claquent de froids dans la maisonnée encore endormie... Je cherche à tâton ma vieille robe de chambre en polaire rose, pose mes pieds gelés dans mes chaussons moumoutes et je pars, les yeux encore collés, me faire couler un bon café!Hummm, il n'y a que ça de vrai le matin: un bon café... Je profite alors des dernières minutes de silence avant d'aller réveiller mes deux petits monstres!!! Je suis admirative de voir mes enfants si vifs de bon matin! Je me demande comment font-ils pour être aussi débordants d'énergie alors que moi, je peine à sortir de ma léthargie matinale!
Dehors, le froid me rappelle à l'ordre!Et oui, l'hiver commence à pointer son nez... Pour ce post, j'avais donc envie de vous faire partager ma sélection de pulls doudous à prix tout doux (entre 20 et 50 euros)!
Winter

is fast approaching

...

the last few

days, I

fight against

the urge

to turn on the

heaters!

No, I

do not want to

yield to the call

of the great

cold!

Would imply

investing in

buying wholesale

sweaters

well

hot,

chunky knit

caps

and scarves

well

hot!

Nooo

...

if

you

Winter

please

let me

prepare myself

smooth

change

of

season!





If you see me

in the morning

, I

emerged

increasingly

difficult to

sleep

like a

marmot

my

...

The alarm

calls me

relentlessly

, I

hear

sweet music

that

summons me

to wake me up

: one time...

two

times ....

three times

... go

out from this

sleep!

You're gonna be

late again

, and you're

stressing

your

children asking them

to hurry

on the

way to school

!



In short,

the past few days

, it's

the same old story

..

6:42

,

I wake up

with a start,

shaggy hair

, my teeth

chattering

from

cold

in

the house

still asleep

...

I try to

grope

my old

fleece

robe

pink,

put my feet

into

my slippers

very cold

frozen

and

I go,

eyes still

glued

me

to run a

good coffee!

Hmmm,

there is

the way to go

in the morning

:

good coffee

...

Then

I take

the last few minutes

of silence

before going to

wake up

my two

little monsters

!

I admire

to see

if

my children

alive

in the morning

!

I wonder how

do they manage to

be so

full of energy

while

, I

just

out of my

lethargy

morning

!



Outside, the

cold

reminds me

to order!

And yes

, winter

begins to point

his nose ...

For

this post,

so

I

want

to share with you

my selection

of sweaters

soft

cuddly

price

(between 20 and

50 euros)

!






De gauche à droite:(

from left to right)
- Photo 1:Cream Fluro Printed Yoke Knitted Jumper
-Photo 2: Influence Black Aztec Print Knitted Jumper
- Photo 3: Burgundy and White Aztec Fairisle Jumper
- Photo 4: Misumi Black Stud Shoulder Pocket Jumper
- Photo 5: Pink Ombre Knitted Oversized Jumper
- Photo 6: Red and Purple Ombre Drop Shoulder
- Photo 7: White Rainbow Speck Knitted Jumper
- Photo 8: Yumi Cream Owl Bow Jumper
Chez ZARA: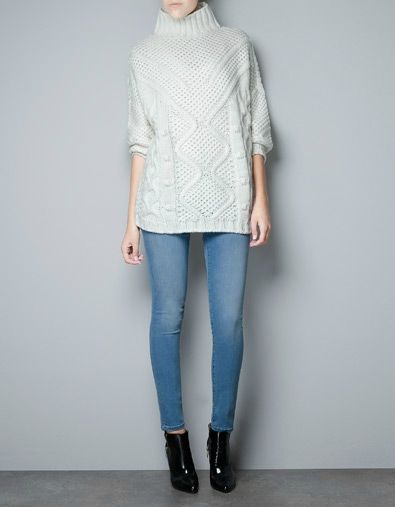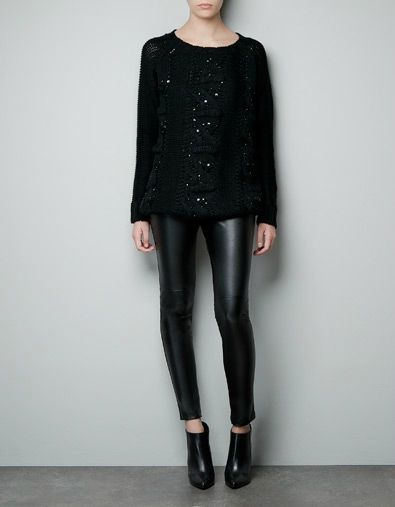 photo 1:"Pull en maille assortie "
Chez PIMKIE: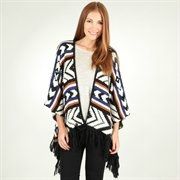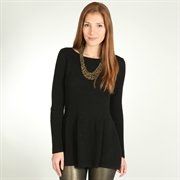 "Poncho imprimé jacquard"
"P
ull péplum noir"
J'espère que cette petite sélection vous plaira. D'aprés vous, pour quel pull ai-je craqué???Pour celles et ceux qui me suivent sur Instagram, vous aurez surement la réponse!!!!
Et vous, lequel aimez-vous le plus?
I hope

you enjoy

this small selection

.

D'

after

you

pull

for what

I

cracked

???

For those

who follow me on

Instagram

, you probably

the answer!

!



And you

, who

do you like

the most?